Our History

1898
The Beginning
It all began at the end of the nineteenth century in Piqua, Ohio, an area later to be knows as the "Underwear Capital of the World." Medalist® was born as Piqua Underwear Company in 1898. Piqua Underwear was the first of it's kind; a factory where everything was carried out under one roof, from knitting the yarn to shipping the finished product.
Today, we still carry on the quality, integrity, and heritage instilled in us from our roots in Piqua, while applying the most advanced 21st century technologies available to enhance performance at every level.
U.S. Military
The first arsenal of American-made warmth protection is made for the infantry of WWI.
1900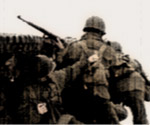 Proven Success
Based on results from WWI, the U.S. Military chooses us to outfit the infantry for WWII.
1940
Medalist Moves
Medalist finds a more advanced home and now resides in Reading, PA.
1990
1900
1920
1940
1960
1980
2000
Atlas Underwear Company
Piqua is bought by Atlas Underwear Company; makers of the BVD brand.
1902
Medalist Forms
MEDALIST Ind., a NASDAQ traded company acquires Atlas Underwear.
1972
Transformation
Performance Sports Apparel purchases Medalist, and gears up for big growth.
1995

2002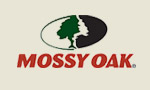 Mossy Oak
Medalist plans a strategic alliance with Mossy Oak® for the introduction into the hunting industry.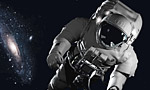 Euro Space
Medalist reaches new heights when Silvermax™ shirts are chosen to be worn by European astronauts.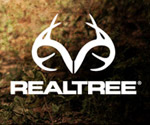 Realtree
Medalist forms a strategic partnership with Realtree® brand camo.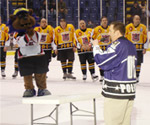 Medalist on Ice
Medalist provides the Reading Royals hockey team with Silvermax™ base layer.
2007

Medalist in the Octagon
Medalist provides authentic training apparel for World Champion MMA fighter Jens Pulver, Tim Silvia and 40 others as Medalist becomes Adrenaline MMA's official sponsor.
2008
2004
2006
2008
2010
2012
2014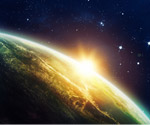 NASA Chooses Medalist
Astronauts choose Sivermax™ to take to the final frontier.
2003
Under to Outer
Medalist launches a full line of outerwear with the same great technologies that have been utilized successfully in base layer for years.
Tactical Line
Medalist launches Tactical Shield™ and is instantly recognized as the product of choice for law enforcement and military.
2006
Medalist Moves
Medalist is purchased by Exquisite Holdings and transformed into a cutting edge technical apparel company.
2014

2015